David Elwell is an Attorney, Business Consultant, Eagle Scout, Family Man, and he seeks Justice for All.
From 1985 to 1999 - practiced law in California, specializing in business, contractor and real estate litigation.

From 1998 to 2002 - provided consulting services for retail outlets, contractors, and real estate related businesses.

From 2002 to 2004 - provided consulting services, primarily in marketing, and in security & risk management for a nationally recognized engineering firm.

From 2004 to 2008 - provided business consulting services to individuals and businesses.

From 2007 to 2008 - provided business consulting and marketing services to various individuals, including one in the legal profession.

From 2008 to present - serving as CEO and Director for the Utah Justice Foundation, a Utah Non-Profit Corporation - which is Seeking Justice for ALL in UtahSM

From 2009 to present - practicing law in California from his home in Utah, primarily litigation of business disputes, real estate and property rights, homeowner rights, and elder abuse cases.

David is always looking to help those most in need, and through the proper channels, he seeks Justice for ALL those who need assistance.
Quick Facts
100th Anniversary of Scouting
The 100th Anniversary of the Boy Scout of America was on February 22, 2010.

Approximately 43,000 Scouts will come together for the Centennial Celebration at the National Scout Jamboree 2010 in July.

After 100 years, the Scout Law and the Scout Oath remain the same, a testament to their strength of purpose and lifetime values.

David Elwell is an Eagle Scout and maintains a BLOG where you will find more information about the Centennial Celebration of Scouting and the National Scout Jamboree 2010 - visit the

Jamboree Troop Blog

for more on the BSA!
Quick Facts
Youth Protection in Scouting
The Youth Protection Program of the Boy Scout of America identifies and seeks to protect against three types of abuse of our youth: physical abuse, sexual abuse, and emotional abuse.

Emotional Abuse can be just as damaging to our youth as sexual or physical abuse.

The BSA materials on emotional abuse are not as well developed as the materials for the other two types of prohibited abuses, most likely because emotional abuse may be more difficult to detect and adults can hide it quite easily through dishonesty and attacks against the abused youth's character or behavior.

The BSA needs to further develop the materials available on Emotional Abuse - both how to identify the signs of emotional abuse and how to deal with the situation if signs are identified.

The

Eagle4Justice

recommends that the BSA implement a program

requiring

all Adult Leaders to be

Courteous

and

Kind

to all Scouts all the time, with training required.
Quick Facts
Homeowner Rights in California
California Homeowners are under attack by the economy and the lenders that created it - foreclosures are at an all time high in California.

Most Homeowners do not know where to go for information about their rights and the possible solutions available to them.

The

California Homeowners Institute

provides useful information and possible solutions for California Homeowners through both a

Homeowners Assistance Program

and an

Attorney Referral Assistance Program

.
David's Projects
The Eagle4Justice Addresses
Emotional Abuse in Scouting
Utah Justice Foundation
Seeking Justice for ALL in UtahSM
California Homeowners Institute
The Key to Homeowner SolutionsTM

God Bless the U.S.A. - Lee Greenwood.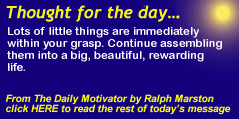 Click for more
Inspirational Items